Strengthened Hands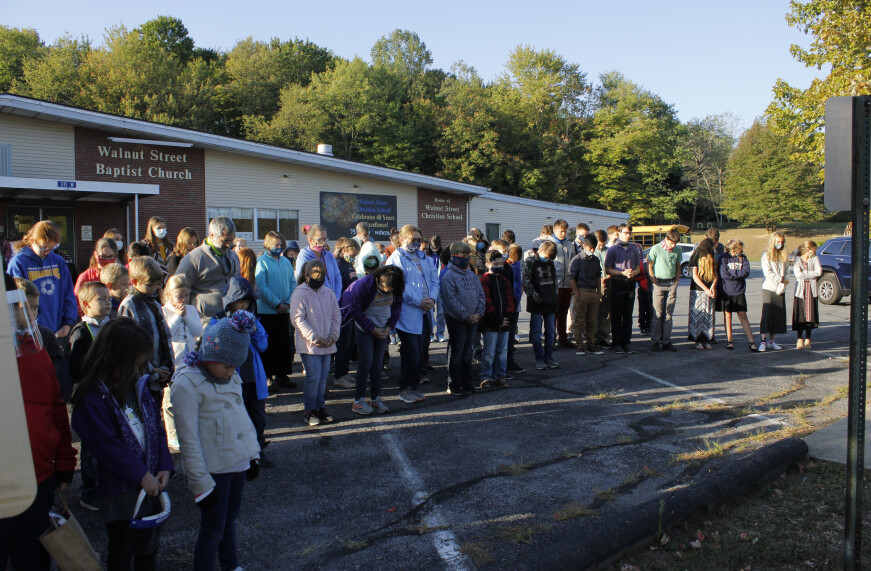 Dear Parents,
"You'll never open." "You'll get shut down in two weeks." "You have to stay open no matter what!" How many of you thought that a month after school started we would still be having school in the building? I'll be honest, I rode the "what if" rollercoaster every time I talked with someone about it. I didn't know what the future held—but God did, and He still does. Aren't you thankful for that?
This school year has started off with great success, and we are looking to keep that momentum going! By now, your child is starting to get into that school routine, but with that new routine comes a new set of challenges. One of those challenges is adversity. Your child will have struggles (if they haven't shown up already). It may be grasping a new concept, memorizing facts, social interaction, or just getting out of bed! Doesn't it seem like progress is almost always followed by adversity? Nehemiah and the people of Israel saw this same pattern. They were seeing progress; the wall was to half its height! And then the work stopped. They were tired. They felt inadequate. They were threatened. But Nehemiah gave his people some perspective, and I hope this same perspective that was shared 2400 years ago is a challenge to you as well. "Do not be afraid of them. Remember the Lord, who is great and awesome, and fight for your brothers, your sons, your daughters, your wives, and your homes." –Nehemiah 4:14.
Your battle may look different than Nehemiah's did, but that doesn't change who you are fighting for and Who is on your side. You face the daunting task of training your son or daughter in a crazy, messed up world where right is wrong and wrong is right. Remember the Lord, surround yourself with Godly friends, and know that we are here to help you in that fight! Your children are worth fighting for.
Thank you.
Tom Krick, Principal